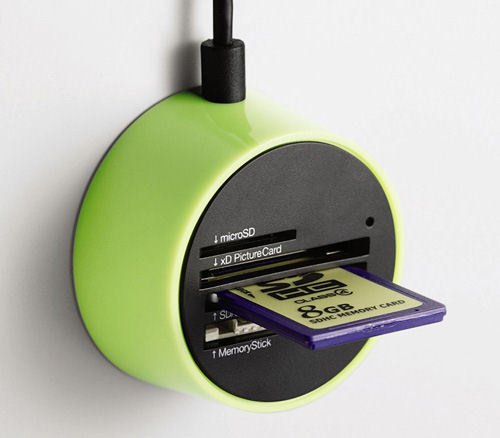 Sure a card reader on your desk is easy enough to use, but the problem is that we have so many USB toys and other things on our desks that space is getting scarce. That's why this new Elecom card reader is pretty handy.
It's magnetic, so it will stick to metal surfaces, keeping it out of the way, but still readily available for your needs. Plus, it looks nice and retro which we love. It will only cost you $27.

Chances are you have something metal nearby to stick it to.
card reader, Elecom, gadget, Magnetic