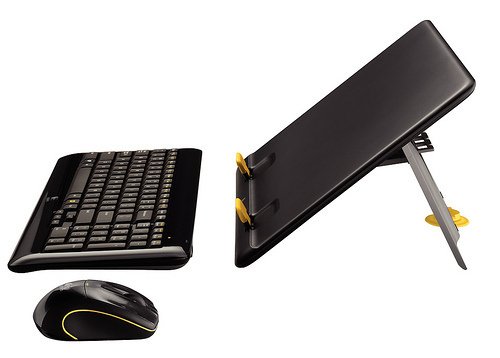 If you like to use a laptop for portability, but still prefer to use a mouse at your desk, this one is for you. Logitech's new Notebook Kit MK605 may be your new best friend. The kit includes a pivoting laptop stand, wireless keyboard and a wireless M505 laser mouse that uses a small USB Receiver that communicates with those peripherals.
So what's the big deal right? You can buy those on their own. You can, but buying them separately would cost you about $30 more than if you buy this bundle, which will run you $100.

It's a nice easy solution.
desktop, kit, laptop, Logitech, MK605, Notebook