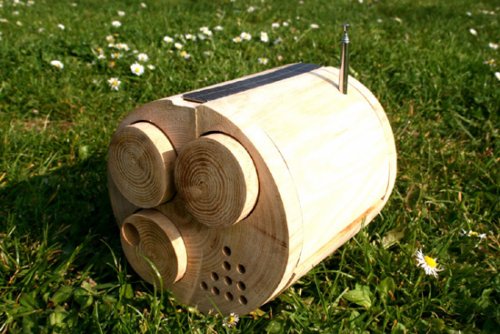 Looking for a radio that both Ewoks and hippies can endorse? Here it is. The Log Radio. A wooden wonder device that looks like the escape pod that R2-D2 and C-3PO took to Tatooine. It's from designers Solène Le Goff and Christophe Gouache.
The radio is powered by solar or wind-up. It should work for a good long time until Squirrels start living inside or your senile dad chops it in half for the fireplace.

For their next trick the designers will install an ultra small mp3 in some acorns.
craft, design, DIY, Log Radio, project, wood, Wooden