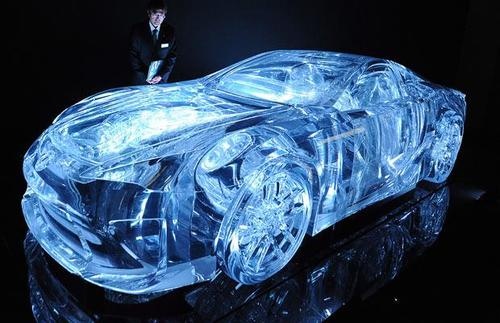 If you thought the Lexus LF-A Crystalised Wind looked awesome, check this one out. This is a real car on display at the Tokyo Motor Show.
Looks like Lexus is working on invisibility, which insurance companies will be thrilled about. The Lexus LF-A Crystallised Wind was made of acrylic glass back in April at Milan's Museo della Permanente art gallery. Your days of driving nude are officially over.

I wonder how it breaks in a crash.
car, Lexus, Tokyo Motor Show, transparent