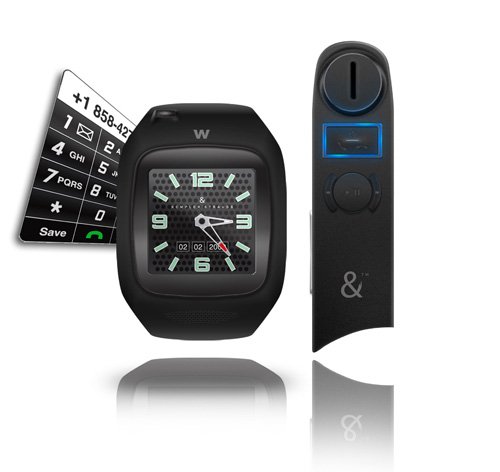 Kempler & Strauss has just unveiled the W PhoneWatch, which looks like a great watch/phone. It's similar to the LG GD910 but smaller. Despite the small size, no stylus is needed for the touchscreen interface. What you get is a full media phone with 4GB of storage and a microSD card slot and it will play videos and music.
But why stop there? It can also use its camera for video recording. Bundled with the W PhoneWatch is a matching Bluetooth headset called the Communicator. The phone is a quad-band GSM device and should work on AT&T and T-Mobile for voice. They don't mention EDGE or 3G for data.

The device will sell for $199 unlocked starting today.
Kempler W PhoneWatch, phone, watch