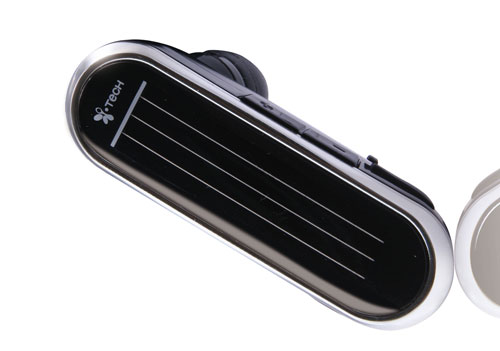 I always forget to bring my Bluetooth headset inside from my car and charge it. That means each time I want to use it the thing is usually dead. i.Tech has announced a new Bluetooth headset that will help me stay powered up for hands free use called the SolarVoice 908.
The device has solar panels on the back to help charge the battery and features sound reduction technology to eliminate background noise. The headset also uses a design that allows air to flow to the ear canal so your ears don't feel plugged up when you wear the headset.
Other features include support for A2DP for streaming music from your compatible phone to the headset. Two devices can be paired to the headset at the same time and the wireless range is 33 feet. iTech's SolarVoice 908 is available now for $74.99 on Amazon.
Bluetooth, headset