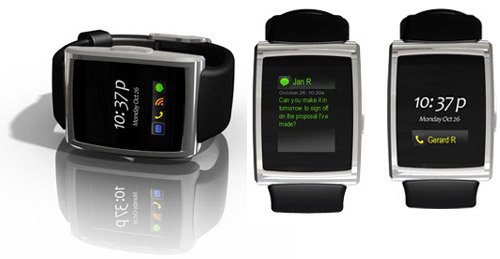 The first BlackBerry watch is almost here, and it turns out that RIM really did decide to outsource it's production. The inPulse Smartwatch for BlackBerry is being produced by Allerta, and will use Bluetooth for incoming emails, text messages and other alerts from your handset to your wrist.
Some specs include a 1.3-inch OLED display, glass lens, full metal body, vibrating motor, microUSB port and a rechargeable battery that will last about four days of "normal use." inPulse users will need to install a special BlackBerry application to pass along information, but you won't be able to use your watch to actually send messages. It's available for pre-order right now at $149, and they should start shipping in February.

Get that wrist in shape boys and girls.
BlackBerry, inPulse, RIM, Smartwatch