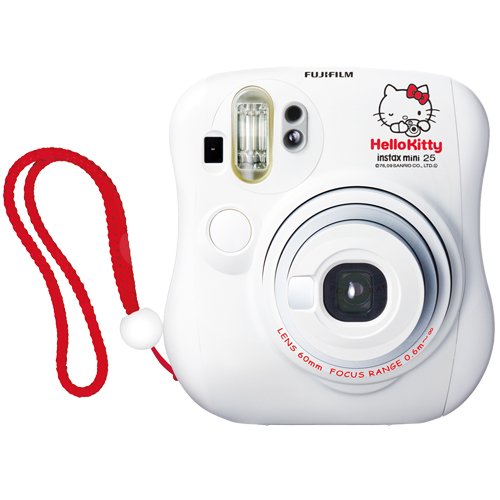 Ah, we meet again Kitty. I thought I had seen the last of you with the Hello Kitty Mimobots. But alas, you live. Apparently there are 12 year old girls still drinking the Kool-Aid.
Which means that they will be buying the FUJIFILM Instax Mini 25 Hello Kitty with 50 Instax Films. This is Fuji's version of a Polaroid camera. Just press the button and an instant color photo appears soon after to share with your other Hello Kitty cult members.

The camera requires two batteries and retails for $170.
camera, cat, FUJIFILM Instax Mini 25, Hello Kitty, Polaroid