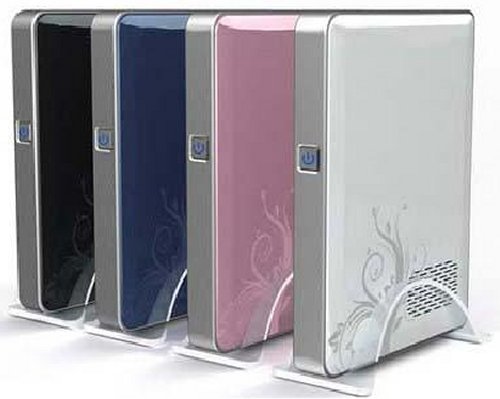 PC maker Haleron is the company behind several dual core and dual processor netbooks. Now the company sets their sites on nettops with the new Haleron H-BOX line of low power desktops. The Haleron H-BOX features a dual core Intel Atom 330 CPU and NVIDIA ION graphics. And it weighs less than 2.2 pounds. According to Haleron it's less than 1/30th the size of a desktop PC, but they don't specify which desktop PC being compared to.
The PC has 5 USb ports, an HDMI output, Ethernet, VGA, mic and headphone jacks as well as a flash card reader. As for power, it uses 20-25 watts and sports a 320GB hard drive and 2GB of RAM.

It's available with Windows XP, Linux, or Windows 7.
H-BOX, Haleron, nettop, nvidia ion