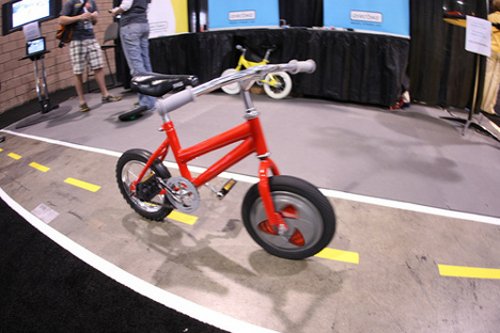 You know the deal. When you're just a little tyke getting the hang of riding your bike, you need training wheels. Well, the kids of the future are laughing at you. They are all using the Gyrowheel instead of training wheels, on a Gyrobike.
It allows the rider to stay balanced without training wheels and still learn to ride the bike. Think of it as invisible training wheels. The 12-inch wheel replaces the standard front tire, and has an adjustable-speed spinning disc that's powered by a rechargeable battery.

It will be available this December for about $100 and they have a 16-inch version in the works too. Pretty awesome.
bicycle, Gyrobike, gyrowheel, training wheels