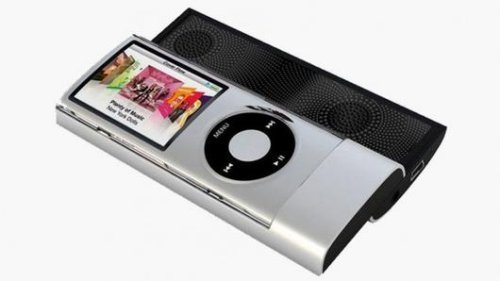 Green Power has a new sliding speaker for your iPod. Looks like it actually adds some class to the iPod nano and iPod touch, neither of which have built-in speakers. Think of it as a weak but portable dock, with twin 1.5W speakers.
The device can be charged via a miniUSB port. A full charge should last up to 12 hours for non-stop audio. Comes in your choice of a crystal hard case or half-mirror design. There are also other colors available.

No word on price or availability, but we'll keep our ears and eyes open for it.
Green Power, iPod, nano, sliding speaker, touch