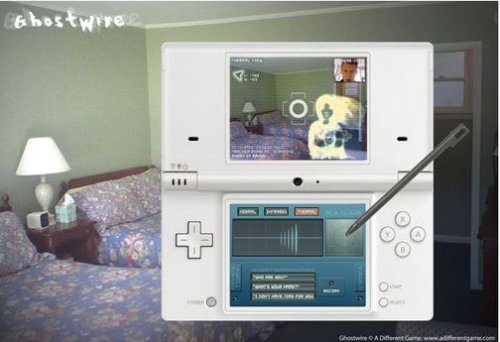 Back in May we told you about the augmented reality game for the DSi, Ghostwire: Link to the Paranormal. The Ghostwire title had been previously unveiled, but Majesco has just signed on to publish it.
The game uses the DSi's camera and microphone to allow you to hunt ghosts like those schmucks on TV. Once the ghost or ghosts are detected, it's the player job to hunt down objects to make them rest in peace.

Sound like your bag? Ghostwire should hit in 2010.
2010, Augmented Reality, DSi, game, Ghostwire, Nintendo