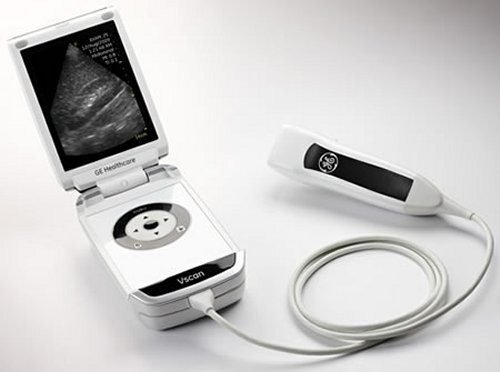 Getting an Ultrasound is the only way to spy on babies in the womb, but it involves yet another trip to the doctor's office and you have enough on your mind preparing for this new life. That's where this new gadget comes in handy.
The GE Vscan is an ultrasound device that can comfortably fit in your pocket when you aren't using it to open a window into your wife's womb. It looks like a cheap clamshell pone and has a little display that will show you your baby.

Just don't bug your wife all the time with this thing. Hormones, ya know. She's pretty delicate right now.
gadget, GE, medical, Ultrasound, Vscan