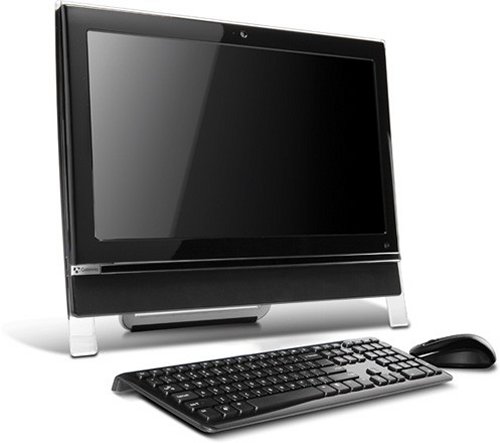 Looks like Gateway is getting in on the multitouch action like everyone else. Why not? Windows 7 makes it easy. The company has unveiled the One ZX lineup, which will consist of the ZX6800 series and ZX4800 series. Both will ship with Windows 7.
Some specs: The higher end ZX6810-01 will include a 23-inch multitouch LCD (1,920 x 1,080), 2.33GHz Core 2 Quad Q8200S CPU, 1GB ATI Radeon HD 4670 GPU, 8GB of DDR3 memory, an 8x slot-loading DVD burner, a 1TB HDD (or 64GB SSD), WiFi, Gigabit Ethernet, six USB 2.0 ports, an eSATA socket, bundled wireless keyboard and mouse, integrated HD webcam, hybrid TV tuner and built-in speakers.

The ZX4800-02 has a 20-inch LCD (1,600 x 900), a 2.1GHz T4300 CPU, GMA X4500HD integrated graphics, 4GB of DDR2 RAM and a 750GB SATA HDD. Both should be available in the US this fall. Prices start at $1,399.99 and $749.99.
all in one, desktops, Gateway, multitouch, One ZX