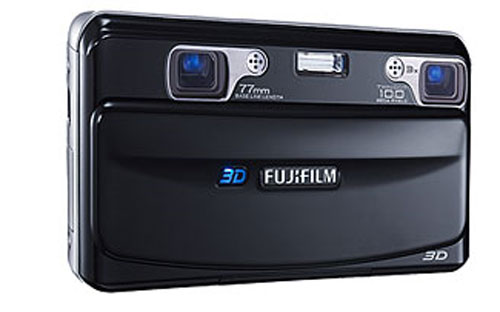 Fujifilm has finally released its Real 3D W1 camera in North America. Previously it had already been available in Japan. If you've been following this one then you might remember that the Fujifilm Real 3D W1 camera will merge some sensors and lenses for stereoscopic still captures and video recording.
It does standard photos too, at a 10-megapixel resolution, while the 3x optical zoom is available in both 2D and 3D images. Another nice feature is the ability to check out the 3D images without having to wear a pair of 3D nerd glasses.

It will cost about $600 when it arrives at your favorite camera store.
camera, Fujifilm, Real 3D W1