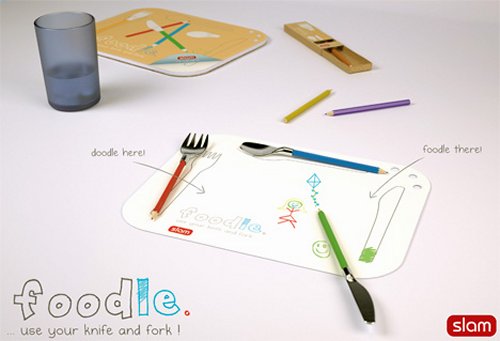 Kids love to doodle. And they love to do all kinds of things at the table rather than eating the meal in front of them. Well, the Foodle should have them covered at the dinner table. It's a fork spoon and knife that they can eat with using one end and a colored pencil on the other.
It lets kids eat and doodle on placemats simultaneously. How much do you want to bet that kids confuse which end is which and continually stab themselves? Foodle is just a concept for now, thank god. Otherwise there would be a lot of kids with eye patches.

Cool idea. Not practical.
concept, doodle, Foodle, fork, Kids, knife, spoon