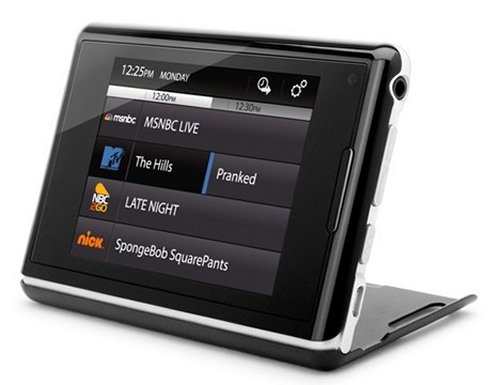 Tired of all that amazing detail on your big TV? Yeah, it's a problem. FLO TV is a more portable version for ya. They've unveiled the Personal Television, which will let you watch your favorite news, live sports, etc on a device made specifically for mobile TV viewing.
We don't see many people rushing out to buy one of these anytime soon, what with all the countless PMPs on the market. Plus, you can't save your TV programs on this device, so you are at the mercy of TV programming as usual. What's the point?

You guys interested in this one?
FLO TV, Personal Television