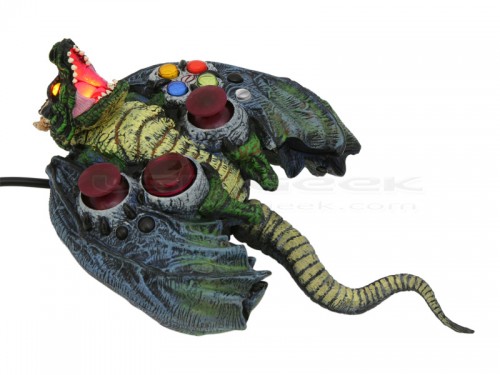 Add this one to the growing line of crappy novelty controllers. It's a fire dragon for all of you D and D type dudes and dudettes who like to prance around in Elven armor and decorate your place with pewter trinkets.
It's laid out like an XBox controller and you gotta love that "ergonomic design". Apparently the tail is removable, so you can get all stabby with the guy playing next to you.

Compatible with Windows Vista, XP, 2000, ME and 98 and costs $29.
controller, Fire Dragon, game, USB