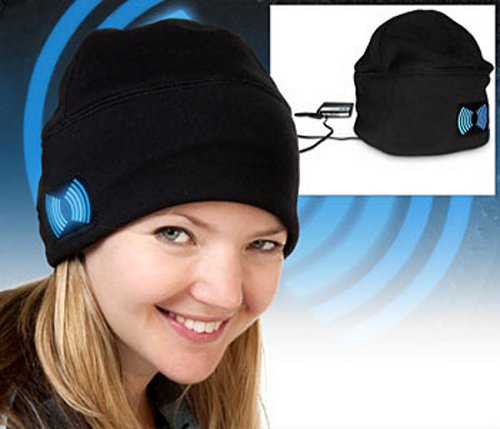 Here's a great Equalizer Music hat, just in time for winter. This equalizer hat features blue luminescent displays in either side, which light up to the beat of your music, so pump up those jams and keep fashionably warm.
Just plug in your MP3 or music player with a headphone jack to show off your tunes right on your head. It will cost you about $30 and will apparently make girls look cute as a button. It's also a great way to annoy those around you on your commute.

Hopefully the flashing lights on your head won't cause any seizures or hypnotize anyone.
Apparel, clothes, Equalizer Music Hat, MP3, music