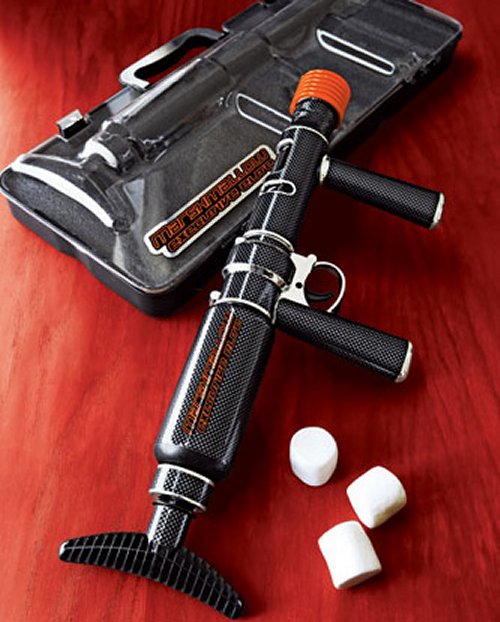 A few years ago we covered the Marshmallow Blaster. Now the Elite Marshmallow Blaster is here. I'm not sure if they are trying to say that this is an actual improvement on the original or not, but they added the word Elite, so it must be better right?
The Executive Elite Marshmallow Blaster delivers a soft blow to your enemies. It's a pump-action single shot weapon that fires standard marshmallows up to 40 feet and arrives in a briefcase.

Note that when we talked about it originally, it was said to fire up to 50 feet. Whatever. It's a marshmallow gun. Awesome.
Elite Marshmallow Blaster, gun, novelty, weapon