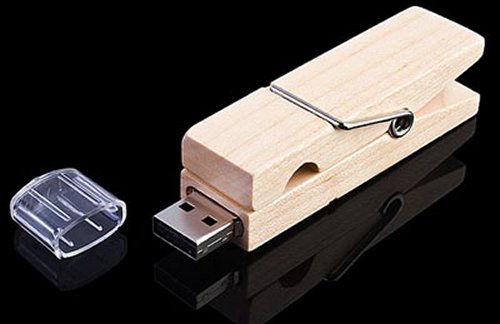 The Clothes Pin USB drive is a handy drive to have. You can hang clothes on your clothesline with it and store your data. But you can't do both. It won't hold your clothes while in the USB port and it won't save your data while drying your shirt in the wind.
But USB drives that clip to things are pretty convenient. It can hold your data while holding say, money, important papers…Could be used as a unique tie clip. Just don't drop this into a pile of your mom's Clothes pins.

The 2GB, 4GB, and 8GB models are priced at $20, $21, and $34.
Clothes Pin, USB drive