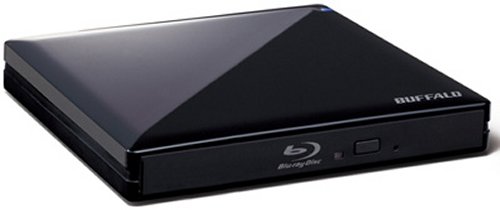 Buffalo just introduced its latest external Blu-ray writer, the BR-PX68U2-BK to the Japanese market. The device measures just 137mm x 142mm x 20mm and weighs 340 grams.
Some specs include a USB 2.0 connection interface and write speeds of up to 6x for BD-R, 4x for BD-R DL, 2x for BD-RE SL/DL, 8x for DVD-R/+R/+RW, 6x for DVD-RW, 5x for DVD-RAM, 4x for DVD-RW/+RW DL, 24x for CD-R and 10x for CD-RW. So now you can burn BD on the go.

The Buffalo BR-PX68U2-BK will be available in Japan in November for 31,000 Yen (or $340).
Blu-ray Writer, BR-PX68U2-BK, Buffalo, external