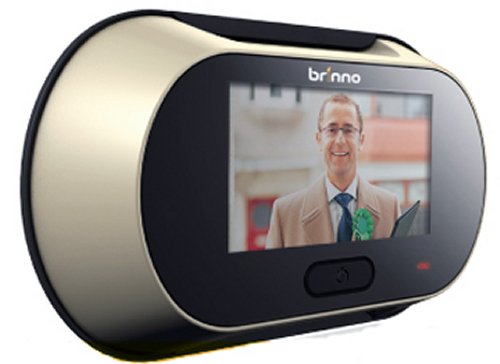 Forget looking through peepholes and having to squint to see who's at the door. That's the old way of doing things. With this Digital Peephole Viewer you'll be able to see the smarmy look on that salesman's face crystal clear. And if a serial killer comes to your door, you'll know. Because they all have that look. You may not notice through a regular peephole, but with this you'll know. Let him go hack up someone else.
You can easily replace your existing peep hole with this viewer in just five minutes. And it's easy to use of course. Just press the button to view, and then press it again to zoom in.

The Digital Peephole Viewer requires a few AA batteries and they will be good for about 1,700 views. The Digital Peephole Viewer will cost you around $138.
Brinno, Digital Peep Hole, door, Viewer