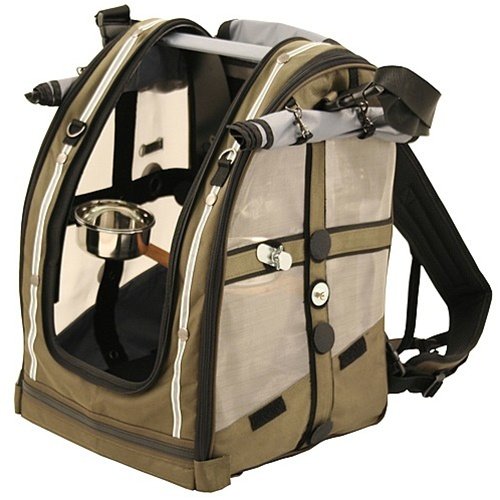 We've seen a birdcage backpack before, but we didn't know where to order one. Thankfully there's one that's actually available so that you can bring your bird with you everywhere. Just remember, during long hikes it will get heavier by the hour as the bird poop piles up.
The Pak o Bird backpack comes in one of three sizes depending upon the size of your bird. The $129 backpack has an included privacy curtain, dragonwood perch, and adjustable food cup. The mesh exterior is see-through yet chew-proof so your bird won't escape.

It's for the birds. That beautiful bird who wants to soar free…Who is trapped in your backpack.
backpack, bird, Birdcage, pet