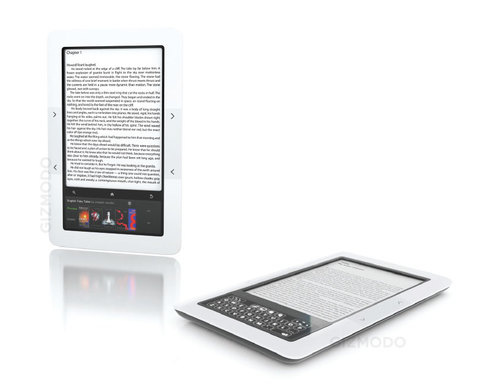 We've been waiting for more info about Barnes and Noble's new color e-book reader and it looks like we have some. According to the Wall Street Journal, they've seen an upcoming ad for Barnes & Noble's e-book reader.
It's called the Nook. And according to the article, you can expect it to be out on Tuesday, when it will retail for $259. Interestingly, the device will let users "lend e-books to friends." That last bit is intriguing. More tomorrow.

Who won't be able to sleep tonight? Bookworms, that's who.
Barnes & Noble, color touchscreen, e-reader, ebooks, Nook