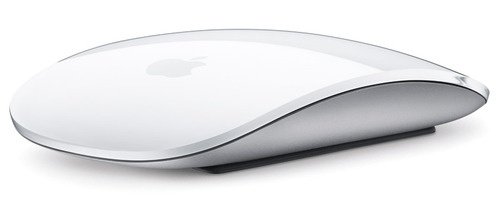 Also in Apple news, say hello to the Magic Mouse. It's a "two button" laser mouse, which has one button and no scroll wheel. Instead it has a multitouch surface across the top that allows you to do similar gestures like with the Mac trackpad: two-finger swipes, single-finger horizontal and vertical scrolling etc.
The wireless mouse has an impressive four-month battery life, and is available today for $69. Apple is marching toward a future devoid of buttons entirely. In case this mouse doesn't make that clear.

But is it comfortable?
Apple, Magic Mouse