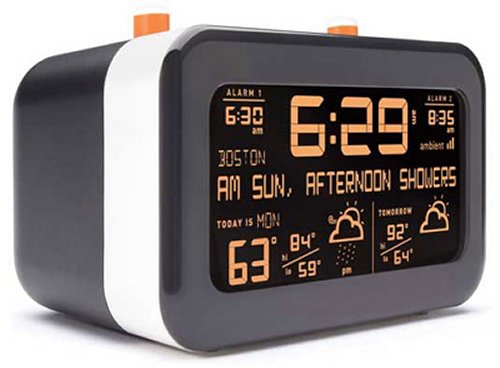 Ambient has recently launched their first alarm clock and weather station combo so that you won't have to check out the weather channel first thing in the morning. The Ambient Flurry Weather Station & Clock will automatically connect to Ambient's free InfoCast wireless network for accurate network time and two-day weather information for 150 U.S. locations.
The Flurry also offers your choice of two different alarms. You can set one for weekdays and one for weekends if you need a varied wakeup. The Ambient Flurry Weather Station And Clock will cost you $129.99.

Otherwise you could get a cheap clock and turn on the Weather channel. Failing that, look outside.
Alarm, Ambient, clock, Flurry Weather Station