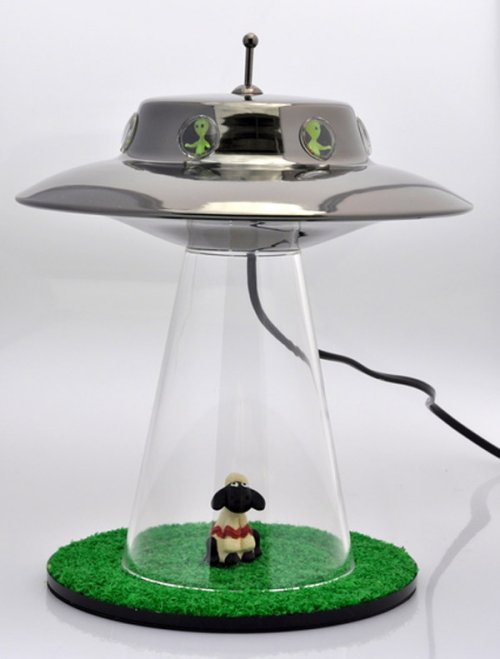 This lamp has been a long time coming and we've been waiting patiently for our chance to see cows in mid-abduction. It has finally gone from prototype to reality. You gotta love the aliens peering out of the UFO windows.
This final version of the lamp features LEDs that light up the alien cockpit, and a steel retro spacecraft over an illuminated tractor beam. You can have the light always on or a pulse lighting effect behind the windows. When you turn the lights off, the aliens glow in the dark.

And yes, it comes with a plastic cow.
Alien Abduction, Cow, lamp, light, retro