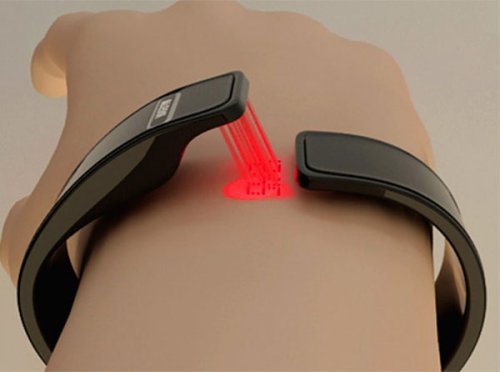 Who needs old fashioned hands that go around a dial, when you can have lasers? That's the thinking behind the latest concept watch from Alessi. Supposedly, the Laser Shot watch won't burn your hand as it pew pew pews the time on your wrist using a laser beam.
So it's totally safe. Unless you wake up one day to find the time permanently tattooed on your skin and glowing. In which case, it's time to get a new watch. But hey, that's the price you pay for having cool things.

We may see this as a real product one day soon if they can persuade people that it's safe.
Alessi, concept, design, Laser Shot, time, watch