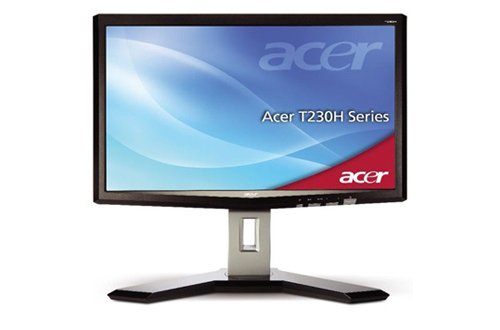 The T230H is Acer's latest addition to its monitor lineup. The T230H features multi-touch capabilities and is a 23-inch widescreen monitor that offers Full HD resolution at 1920 x 1080 pixels, an 80,000:1 contrast ratio, 300 cd/m2 brightness, 2ms response time and a 160/160 degree viewing angle.
This monitor also packs in two 1.5W speakers, along with D-Sub, DVI and HDMI connectors. The Acer T230H should arrive in Europe soon for 349 Euro (or $516).

I remember when you were NOT supposed to touch your monitor. Now it's all touchy-feely. I wonder how the monitor feels about that.
23 inch, Acer, LCD, monitor, multi-touch, T230H