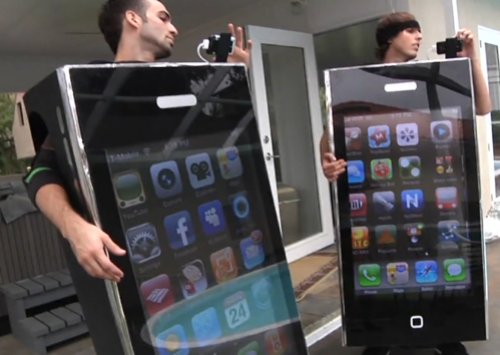 These guys win any and all costume contests hands down. That's because Reko Rivera and John Savio created these awesome costumes using a real 42″ LCD TV. The TV's are connected to their iPhones which are docked just above the TV.
It will show whatever the iPhone display shows. It's absolutely brilliant. But it must be hard wearing those televisions, which weigh 85 pounds each. Then there's the weight of the batteries to power them and the wires and iPhone.

Hats off to you guys. Check out the video below.
42″ Flatscreen TV, halloween, iPhone costume, Working