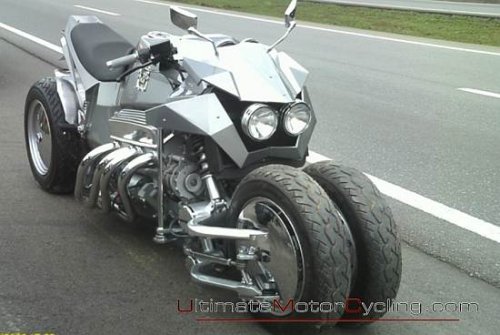 When a motorcycle has four wheels, is it even a motorcycle anymore? We have no idea. This beast has left us dazed and confused, but mostly we just can't stop staring. This thing looks like it kicks some serious ass.
What you are looking at is the 2010 Cosmos 4RW V8 Muscle Bike. Those wheels are 17-inchers and all four support a 350 cubic inch engine with 350 horsepower. It looks like it came straight out of a Sci-Fi flick.

The bad news is that you can't own it since it costs a whopping $93,200.
2010, Cosmos 4RW V8, cycle, Motorcycle, Muscle Bike