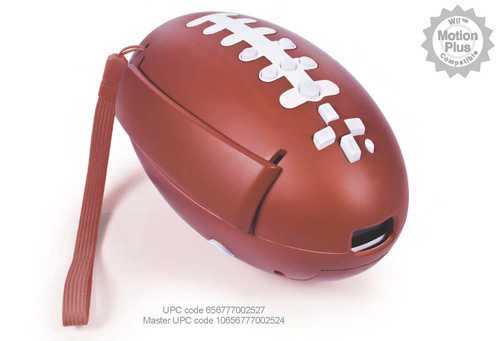 Now when you throw your Wiimote at the TV, you can do so in style. This plastic football accessory might even make Madden sell better on the Wii. It comes from CTA Digital, the company behind the Wii bowling ball and iPhone steering wheel. They are no strangers to weird accessories.
This Football for your Wii opens up to hold your Wiimote and the face buttons of your controller are on top of the football. It's compatible with Madden 10, Madden 09 All-Play, NCAA Football 09 All-Play, and several other football games.

But will Nintendo approve? They did patent a similar peripheral.
accessory, controller, CTA, football, Wii