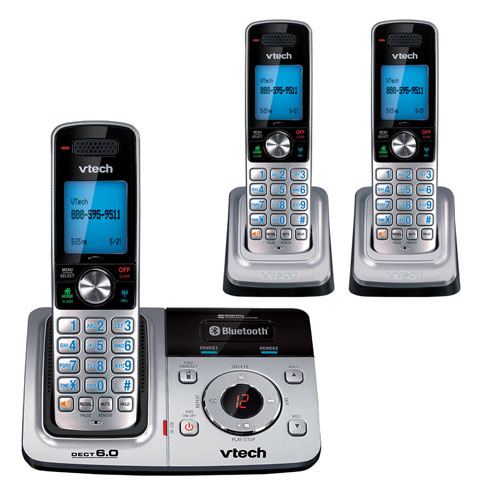 I haven't used a home phone line in years other than for DSL. I make and receive all the calls I get on my mobile phone. If you still use your landline for placing and receiving calls and you want to get the contacts list from your mobile onto the home phone VTech has the product for you.
VTech has announced the first home phone called the DS6321-3 that sells for $99.95. The handset can connect to your mobile phone via Bluetooth and download the contacts and phone numbers from your mobile to the landline.
The system ships with three handsets and the device can support up to 12 handsets. The phone has Bluetooth connectivity and has a built in digital answering system as well. The handset can be paired with four Bluetooth devices and allows mobile calls and landline calls to be placed simultaneously.
landline, phone