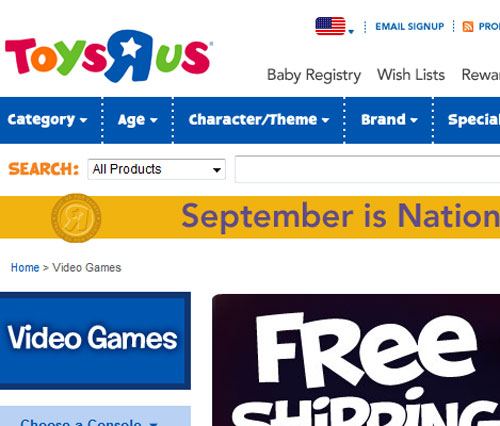 If you have been a gamer for a long time like I have you probably have games stuffed in a box somewhere for consoles that went obsolete years ago. Somewhere I still have a box packed with games for the 3DO. If you are tired of those old games hanging around, Toys "R" Us has a new program that will help you get rid of them.
The toy retailer has announced a new trade-in program for video games that covers more than 25 different gaming consoles including classic consoles like the Atari 2600. The trade-in program also covers new consoles like the Wii, PS3, and Xbox 360 as well.
Toys "R" Us doesn't say how much it will give you for your games, but I wouldn't expect it to be much. The games are required to be in their original cases with artwork and are traded at the guest services desk. The games will be scanned and a price offered. If the gamer chooses to trade the game, a gift card for the amount will be offered and can be used in the store or online.
trade in, video game