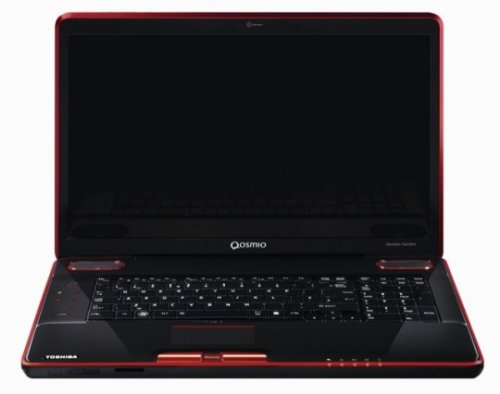 Looks like Toshiba is getting the rest of it's products up to speed with Blu-ray drives. The new Qosmio X500 gaming laptop is a good example. Just like the previous models, this one is big and bulky and for gamers.
It sports an 18.4-inch, 1920 x 1080 screen, 2.8GHz Core i7 processor, NVIDIA GeForce GTS 250MNV graphics, up to 8GB of RAM, dual 500GB hard drives, Blu-ray drive and a Blu-ray burner.

Nothing on a price yet, but it will be available in the UK in late October at some point.
Blu-ray, gaming, laptop, Qosmio X500, Toshiba