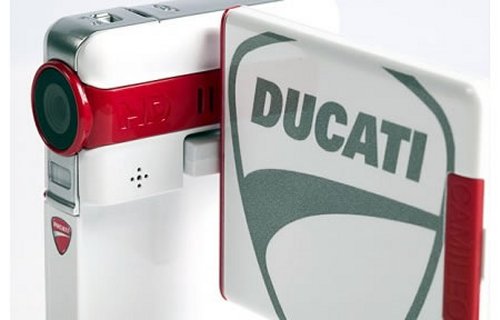 Last week it was the U500 laptop and now Toshiba has unveiled another device born of its partnership with the Italian bike manufacturer. The pocket sized Cameila S10 camcorder.
Boasting a 5 megapixel sensor it can record video at 1080p and also sports a 4GB card which can hold up to 60 minutes of video. After you've recorded your masterpiece, videos can be uploaded directly to Youtube. The Camelia S10 Ducati camcorder also has a 2.5 inch TFT screen, but sadly no HDMI port.

Nothing on price and availability yet.
camcorder, Camelia S10 Ducati, Toshiba