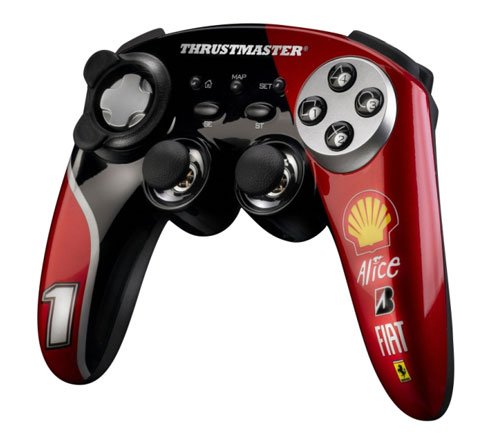 Here's one gamepad that looks vroom vroom fast while standing still. These exclusive Thrustmaster gamepads are for the PS3 and PC. They are wireless and of course detailed with Ferrari stylings. The wireless versions are the Ferrari Wireless Gamepad 430 Scuderia and the F1 Wireless Gamepad Ferrari F60.
You won't pick up any hot babes with these in your hands, but they do look pretty cool and they ship this October for $49.99 each, unless you want a wired version for $10 less.

I don't know about you, but I'm tempted.
F1, Ferrari, gamepads, pc, PS3, Thrustmaster