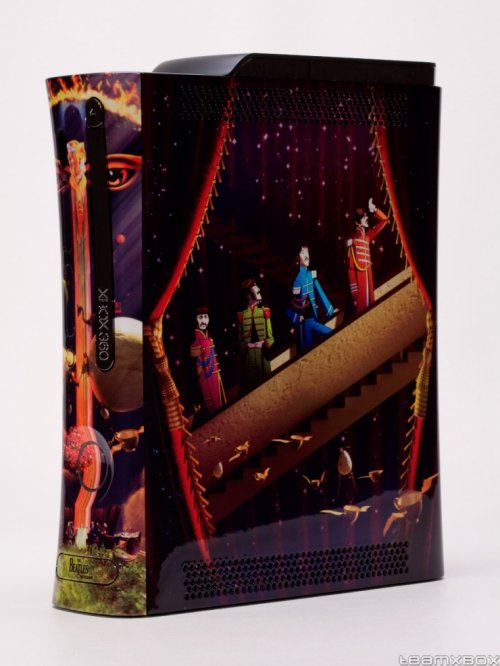 Oh Special Edition Beatles Rock Band Xbox 360, I want to hold your hand. Uh, controller. This Xbox 360 console is a beauty. I don't care if the walrus was Paul or John, I just want this. Even though it would cost small fortune.
Proceeds from the auction will go to Doctors Without Borders. This rare Xbox 360 was custom made to honor the Fab Four and will go on sale this holiday season on eBay. Each console will be numbered and come with illustrations straight from the intro for "The Beatles: Rock Band."

Oh and one more thing. I buried Paul. Okay, not really. Cranberry Sauce. That's what I meant to say.
auction, charity, console, rock band, special edition, The Beatles