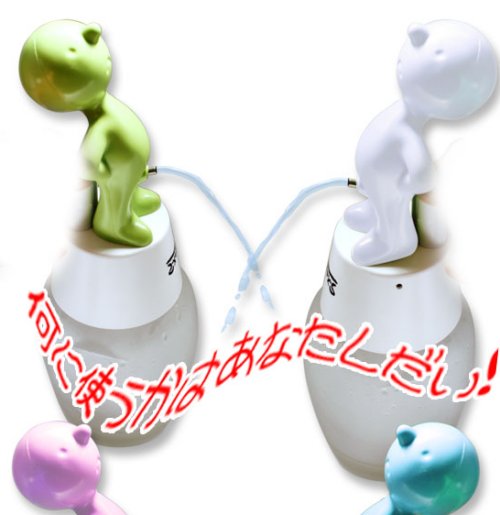 As far as USB gadgets go, nothing beats a little peeing man. I mean it's a little man that pees. Your other gadgets don't pee. It's probably supposed to be used as a fountain or something, but really it's completely useless. Thanko simply knows that if they build it, you will buy it…if it pees.
The joke is on you when this mini peeing dude gets water all over your computer and electrocutes you, making you pee your pants. You won't know if its art imitating life or life imitating art and you won't care. You'll just be one shivering electrocuted mess curled up into a fetal position with the smell of burnt ozone around you as that little man continues to just pee away…

Available in four colors and costs $20.
fountain, novelty, Peeing Man, Thanko, USB