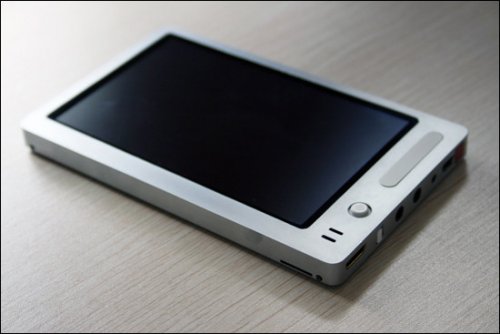 If you want a PMP that outputs 1080p video, you've probably noticed that a PMP like that is hard to find. Even the ones that have HD in their name aren't up to it. Now it looks like China's Teclast could be the one to get in on the 1080p action first and beat some of the big players.
Well, if the new T56 PMP actually does what it says anyway. The device sports a 5-inch screen that boasts full 1080p output from its HDMI port, or a standard 800 x 600 resolution on the screen itself. No info on storage yet, but the rest of the specs are high-end across the board. Features like built-in GPS, an FM tuner, a memory card slot, and a unibody-type enclosure.

No word on a price or release date, but we have our eye on this one.
1080p, GPS, pmp, T56, Teclast