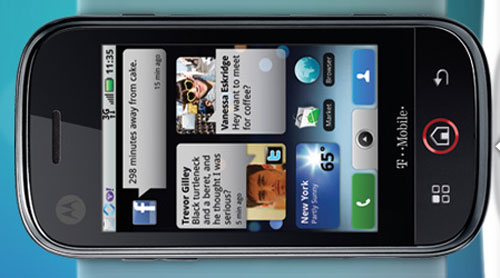 If you are among the masses waiting for the new Motorola Cliq Android smartphone with Motorola's new Motoblur interface to hit the market new details were offered today. T-Mobile has announced when the pre-orders for the phone will begin.
T-Mobile will begin offering the Cliq with Motoblur for pre-order on October 19. Customers interested in the Cliq can register for more information today. Existing T-Mobile customers can pre-order on the 19 and the pre-order period will end on November 1.
Those who pre-register for the Cliq are also entered to win a Cliq for free. The device will be offered in titanium and white colors in stores and online on November 1 for $199.99 with a new 2-year agreement.
Cliq, T-Mobile