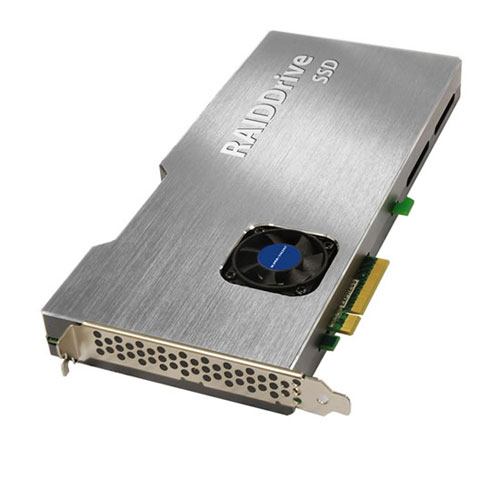 Super Talent announced a crazy fast SSD that doesn't use the SATA interface that most SSDs use. That old and tired SATA interface is just too slow for Super Talent's needs, the RAIDDrive slips into a vacant PCIe slot on the mainboard.
The PCIe slot allows the RAIDDrive to support sequential read speeds of up to 1.4GB/sec and sequential write speeds of up to 1.2GB/sec. Inside the RAIDDRive are four separate SSDs that use the SATA interface and higher capacity RAIDDrives cram eight SSDs into the RAIDDrive SSD.
The RAIDDrive will come in three different models. The ES model is aimed at enterprise users, the WS version is aimed at workstation users, and the GS version is aimed at gamers and all the models can be configured in RAID 0 or RAID 5. The 1GB RAIDDrive GS sells for $4999.
SSD, Storage, Super Talent