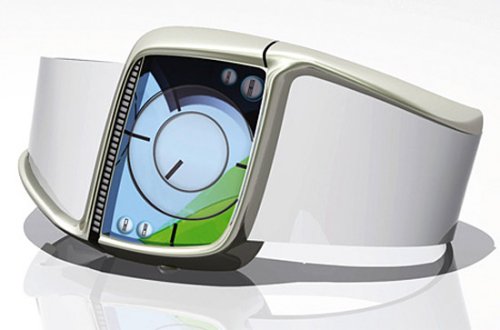 We live in stressful times. Traffic is stressful, so are long lines at the grocery store. So is your job, since your boss is always on your case. Oh and all of those bills. It's enough to make you scream. Serenity now! The StressWatch can help. Maybe.
It's a design concept that reads heart rate and body temperature data and then interprets them as levels of stress on the trippy screen. The black bar at the bottom is the stress line. And if the cool colors on the watch turn into hot pink, red or orange, man you are stressed. The idea is that it will help you know when you need to calm down.

Which in itself will likely stress you out.
calm, colors, concept, design, stress, StressWatch, watch