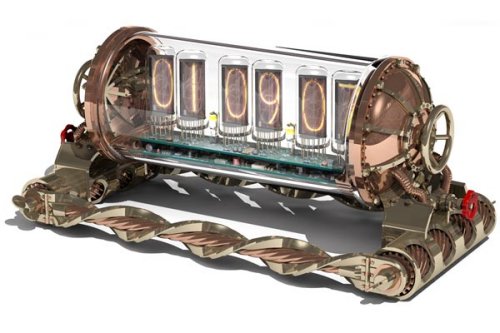 Sometimes Steampunk falls flat if the details aren't there. But this Nixie clock looks awesome. It's the work of UK artist Kev Stenning.
It's made from Pyrex glass, solid copper and brass machined parts and it features six IN-18 Nixie Tubes. It would look equally at home in this century or the last. The Steampunk Nixie Clock will be available in a limited run of just 10 clocks.

Nothing on pricing, but we already know we can't afford it.
art, DIY, mod, Nixie Clock, steampunk