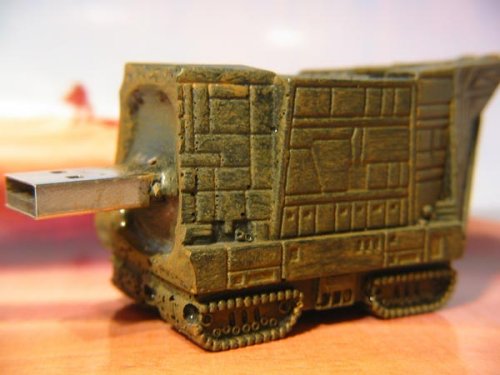 Two new huge Sci-Fi vehicles have now been scaled down to flash drive size for your amusement. The Jawa Sandcrawler from Star Wars and the Borg ship from Star Trek. There's no room inside for droids or Borg, but this pair will hold your data.
These drives feature 2GB of storage, and are compatible with PC and Mac. They were created by Etsy seller Jasons Creations for $25.00 each. If you think that resistance is futile, then head on over and buy one now.

They wont be around long.
borg, jawa sandcrawler, Star Trek, Star Wars, USB Flash Drives