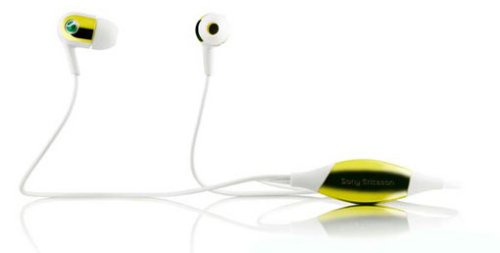 Sony Ericsson has unveiled the first ever motion activated headphones. The Sony Ericsson MH907 uses the SensMe Control technology to respond without pressing any buttons. The idea is that you have the two headphones in your ears and are listening to music as you normally would.
But if you want to pause the music, you can remove one ear bud to pause it. To start listening to the music again just place it back in your ear. Is it just me or are these the Stupidest headphones ever? When I'm listening to music, my hands are usually busy. It would be very annoying to have to constantly mess with what is already safely in my ear just to do things like pause a track.

The Sony Ericsson MH907 Motion Activated Headphones will be available in a range of colors, including yellow/white and chrome. If you are into such things.
Headphones, MH907, motion activated, Sony Ericsson