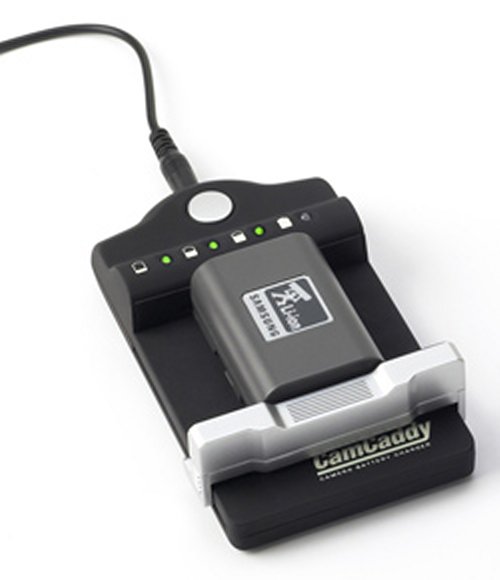 Solar Technology's CamCaddy universal camera charger is already available in a bundle with the company's Freeloader Pro solar charger, but now it's available by itself. The charger isn't 100% "universal", but the company says it should be compatible with over 85% of the proprietary batteries used in digital cameras, camcorders and DSLRs, and if you are unsure, just check their website before you buy.
The charger is also of course still fully compatible with the Freeloader and Freeloader Pro, and it comes with a car adapter, a USB charging cable, and US and Euro plug adapters so you should be covered.

It will cost you £25, or about $40.
CamCaddy, camera, charger, Solar Technology, Universal