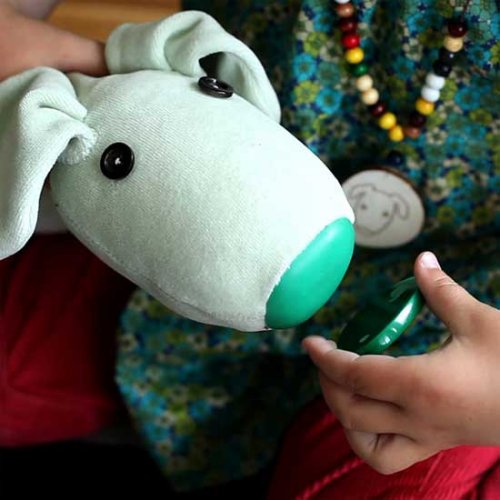 Imagine having a dog that can sniff out your gadgets and also be able to identify and react to anything that's appropriately labeled with an RFID tag. It does this because each tag triggers a specific response. Sniff vibrates and make noises to respond to various objects.
Sniff was created by Sara Johansson, Timo Arnall and Einar Sneve Martinussen; students at the Oslo School of Architecture and Design. They wanted a concept for a stuffed animal that would be perfect for kids with impaired vision. This one certainly fits the bill and has a lot of promise.

You can't buy Sniff just yet, but maybe one day soon. Pretty neat.
dog, gadgets, rfid, Sniff