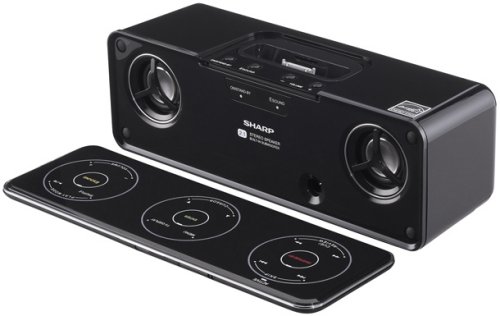 Sharp just announced the DK-AP8P and the DK-AP7P, two portable iPod speakers. The DK-AP8P is the more powerful of the two, with a special front face plate that acts as a control panel. The magnetic cover can also be removed from the main system and used as a remote control.
The shared features of this pair include 2.1 sound with built-in subwoofers, compatibility with a wide range of iPods and iPhones, and they also act as a charger when your device is docked. Expect a battery life of about six hours, and if you want some private time, you can plug in your headphones.

The Sharp DK-AP8P and DK-AP7P should hit the market this September for $190 and $130.
iPod, portable, Sharp, Speakers